'Summit must be catalyst for change'
Call for urgent government help to avert temporary accommodation crisis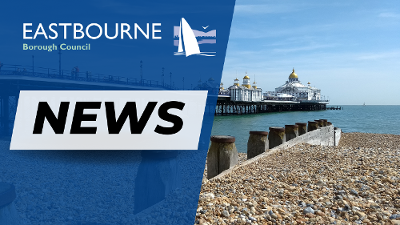 A call on government for immediate intervention to prevent the 'collapse of support for society's most vulnerable people' has followed an emergency summit attended by 158 local authorities.
Hosted today (31/10/23) by Eastbourne Borough Council and the District Councils' Network, the summit was convened to address the social and financial crisis created by the unprecedented demand for temporary accommodation.
Councillor Stephen Holt, Leader of Eastbourne Borough Council, said:
"Today we heard from councils and social housing experts, and we are all arriving at the same conclusion.
"The collapse of support for society's most vulnerable people is now a reality for many, unless the government urgently intervenes.
"This summit must be a catalyst for change and that change cannot wait.
"We have set out a way forward in an open letter to government that all councils attending the summit are invited to sign and I'm delighted that so many already have.
"I must also thank all the council leaders and officers for joining us today. To have 158 councils join us at such short notice, clearly reflects the gravity of the situation that so many are dealing with."
Councillor Holt highlighted that the cost of temporary accommodation to local authorities reached £1.7bn last year and is increasing rapidly. (Figures according to the Department of Levelling Up, Housing and Communities)
In Eastbourne, the council had to find an additional £2.6 million in temporary accommodation costs in 2022/23 and that figure is expected to rise to £3.6 million in 2023/24.
A letter to government that all the councils attending the summit today will be invited to sign, includes six main requests:
Raise Local Housing Allowance rates to a level that will cover at least 30% of local market rent and commit to annual uprating.
Provide £100m additional funding for Discretionary Housing Payments in 2023-24 and an additional £200m in 2024-25.
Provide a £150m top-up to the Homelessness Prevention Grant for 2024-25.
Review the cap for housing benefit subsidy rate for local authority homelessness placements.
Develop policy to stimulate retention and supply in the privately rented sector.
Give councils the long-term funding, flexibility and certainty needed to increase the supply of social housing.
Councillor Hannah Dalton, the District Councils' Network housing spokesperson, said:
"The fact that 158 councils attended today's summit demonstrates that we are in an emergency situation - the spiralling cost of temporary accommodation is overwhelming many councils.
"Unless the Government intervenes urgently, we'll no longer be able to afford our current support to the most vulnerable people in society and will have no option but to scale back this essential safety net.
"We urge the Chancellor to listen to the immense, cross-party strength of feeling in local government - unless money is found our services will be decimated, suffering will increase as more people fall into homelessness and other parts of the public sector will be left to pick up the pieces at huge cost."
Published on October 31, 2023.
More ways to receive our news
Keep me posted. Sign up to receive news and alerts from Eastbourne council by email
Our Social media