Council commits £105K to 'springboard for new business'
The Leader of Lewes District Council has hailed the success of a council funded business start-up initiative that has seen the successful launch of a number new enterprises in the district.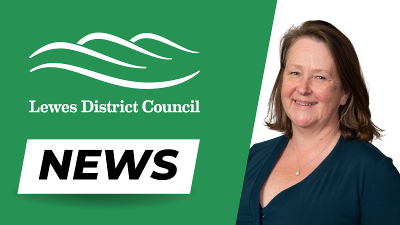 At a meeting of the council's Cabinet today (14 September), councillors agreed £105,000 for the continued funding of the Lewes District start-up programme from 2024 to 2027.
Since 2013, hundreds of budding entrepreneurs have benefited from workshops, 121 mentoring and social media training. The most promising businesses taking part in the start-up programme are shortlisted and in with a chance of winning £2,500.
Just a few of the new businesses that have benefited from Lewes District Council's investment include Dolly Fixtures, a maker of quirky furniture from mannequins, Fitzroy House, a performance space and community arts centre, The Patchwork Cat, a fabric and haberdashery shop with café and classroom for adults and children with learning disabilities and Chalk Productions, which makes documentaries and factual entertainment with a social purpose for international broadcasters.
Councillor Zoe Nicholson, Leader of Lewes District Council, said: "We're delighted to continue funding this programme. It's become a springboard for new business in the district at a time when private enterprise needs as much help as it can get.
"It is also a key element of our Community Wealth Building Strategy to support locally owned and socially minded enterprises."
The council will invite business support providers to tender for a three-year contract starting in April 2024.
Published on September 14, 2023.
More ways to receive our news