£12.68 million to 'make a real difference' for Newhaven fishing community
The Leader of Lewes District Council has welcomed the latest progress to improve the infrastructure for the commercial fishing industry in Newhaven.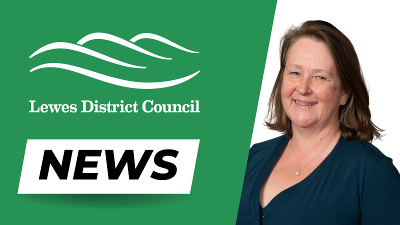 The opportunity has arisen from a successful application to the Governments Levelling Up Funding for £12.68 million.
The bid, 'Capturing the Value of the Catch' and has three key elements - creating a new fish landing stage, providing a new fish processing plant and building a new restaurant and community destination adjacent to the West Beach Promenade.
Councillor Zoe Nicholson, Leader of Lewes District Council, said:
"It's very exciting that all our efforts to secure this funding will soon start to deliver the important infrastructure in Newhaven that will make a real difference for the Newhaven fishing community."
"Most recently, we received planning permission to install 12 storage containers in the rear yard of the unit in New Road, which is being converted into the fish processing plant."
A community interest company that includes Cllr Nicholson, the Mayor of Newhaven Councillor Julie Carr, Maria Caulfield MP and two local fishing representatives, will provide strategic oversight and governance for the project.
Aligned with LDCs Corporate Plan objective to become a net zero carbon council and district by 2030 photovoltaic solar panels will provide sustainable energy generation on the roof of the Fish Processing Plant.
The funding is also supporting official medical certification for 20 fishermen. Known as an ML5, the document confirms a seafarer's medical fitness to work onboard a sea vessel. The Maritime and Coastguard Agency will soon require anyone working onboard a UK fishing vessel to have a certificate of medical fitness.
David Guy, Consultant and Secretary of Newhaven Fish and Flake Ice Society Ltd said:
"This project aims to support the fishing industry both locally and beyond. We already have some great interest from fishers who have ideas of how they can work with this project and funding to support their needs going into the future. Storage has always been an issue for the fishing industry in Newhaven, and this new facility will go a long way in supporting what is needed."
Wendi Goodsell, a Director of Newhaven CIC was keen to cite the multi-functional benefits of the fish processing plant:
"The building will also function as a community and wellbeing hub for working and retired fishermen. One You East Sussex (OYES) organise a free healthy lifestyle service. For example: 'Making Every Contact Count' (a behaviour change programme) and Mental Health First Aid training. Outreach events will support the community with referral options that support weight loss, help to quit smoking, healthier eating, reducing alcohol consumption and promoting active lifestyles."
Published on November 7, 2023.
More ways to receive our news