Council introduces new measures to tackle domestic abuse
Eastbourne Borough Council has marked Domestic Abuse Awareness Month 2023 by announcing a raft of measures to help tackle domestic abuse alongside supporting victims and survivors.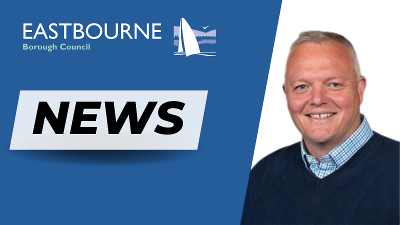 The measures include introducing new domestic abuse polices for its housing tenants and staff, recruiting domestic abuse champions across the authority, providing enhanced training and by publishing wide-ranging information about support for anyone experiencing domestic abuse.
The measures follow a period of public consultation over the summer which offered residents, council staff and partners organisations the opportunity to feed into to the new policies. The feedback received helped shape the policies and a framework of support so that Eastbourne Borough Council and its housing delivery arm, Homes First can ensure better outcomes for victims/survivors of domestic abuse.
Councillor Peter Diplock, Cabinet Member for Housing and Planning, said:
"Our message to anyone experiencing domestic abuse or knows someone who is, is that you are not alone and there is help available so please reach out.
"Domestic Abuse Awareness Week provides a vital opportunity to raise awareness about the issue of domestic abuse in society and what can be done to end it.
"I would like to thank everyone who responded to the consultation and to the officers who have worked so hard to get the new measures in place. It was really encouraging to see so many of our staff volunteer to become domestic abuse champions and the support and advice they provide to colleagues across the organisation will be invaluable."
October is Domestic Abuse Awareness month, with further awareness raising activity taking place through the autumn.
White Ribbon Day takes place on 25 November and kicks off the 16 Days of Action Against Domestic Violence campaign which is the International Day for the Elimination of Violence Against Women and concludes on International Human Rights Day on 10 December.
For more information on Eastbourne Borough Council's work to tackle domestic abuse, visit www.lewes-eastbourne.gov.uk/DASupport
Published on October 30, 2023.
More ways to receive our news
Keep me posted. Sign up to receive news and alerts from Eastbourne council by email
Our Social media