Free business sustainability course for Lewes district firms
Businesses across Lewes district are invited to take part in a free online sustainability workshop over two mornings.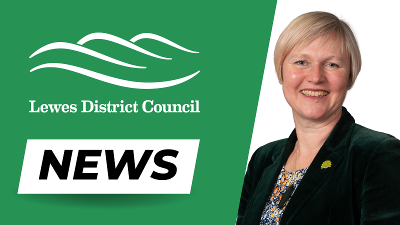 Net Zero 360, developed by the University of Brighton's Green Growth Platform, is a two-part workshop that helps businesses unlock the benefits of taking action on sustainability.
These benefits include reducing costs, attracting customers, boosting employee satisfaction, getting access to larger tender opportunities, and convincing investors of long-term prospects.
The workshop is run in partnership with Lewes District Council and is exclusively for businesses in the area. It is part-funded by the UK government through the UK Shared Prosperity Fund.
Councillor Emily O'Brien, Cabinet Member for Climate, Nature and Food Systems, said: "We are committed to making Lewes district carbon net zero and fully climate resilient by 2030 and we need the support of local businesses and residents to achieve this goal.
"These free sessions are the perfect way for businesses across the district to learn how they can become more sustainable and the many benefits this brings. I encourage anyone who is interested to book their spot now."
The workshop is online and runs over two mornings. There are two sets of dates available:
Option 1: Monday 13 November and Monday 20 November, both 10am - 1pm.
Option 2: Wednesday 6 December and Wednesday 13 December, both 10am - 1pm.
By the end of the workshop, attendees will have covered:
Climate change jargon-busting
Understanding where your business's carbon emissions come from
Measuring your carbon footprint
Circular economy, reducing waste, and innovation
Creating a sustainability action plan for your business
Support and funding available to put your plan into action
To book your free place, visit: https://www.clean-growth.uk/events/net-zero-360-eastbourne-and-lewes-district/
Published on October 16, 2023.
More ways to receive our news