'Exciting' new businesses secure £3,000 prize pot
A start-up programme funded by Lewes District Council has seen two businesses winning a share of £3,000 after taking part in the Local Enterprise and Apprenticeship Platform (LEAP) awards.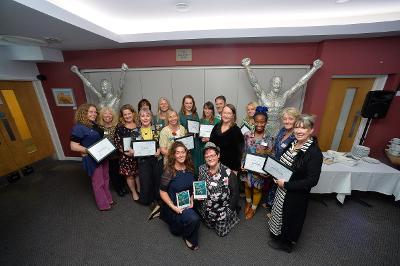 Sussex Lavender, founded by Hannah Dawson, won £2,500 and Janine Booth of Red in The Spectrum received £500 after competing in a Dragon's Den-style competition.
Sussex Lavender is based on the South Downs and using Hannah's expertise and experience of complementary health, produces 'land to hand' eco-contemporary products, including high-end artisan lavender oil for wellbeing product industries and runs education workshops.
Councillor Zoe Nicholson, Leader of Lewes District Council, said:
"I was delighted to present Hannah and Janine with their awards.
"Hannah has established a small business that enables learning, training and amazing local lavender products to be produced in harmony with the land that she works on.
"And Janine's story is so inspiring. After completing more than twenty-six years' service on London Underground and discovering she was autistic, the diagnosis that motivated her to create Red in The Spectrum, a new business developing and delivering training in neurodiversity."
Janine started training trade unions to enable them to more effectively organise and represent neurodivergent workers and has since expanded to training railway companies, barristers' chambers, non-profit and public sector organisations.
Residents and businesses can contact Edeal (www.edealgroup.org) for free business support funded by Lewes District Council.
Published on October 10, 2023.
More ways to receive our news