Community wealth building almost doubles council's local spend
Research has shown council spending within Lewes district has almost doubled in a year after the council put a 'strong focus' on community wealth building.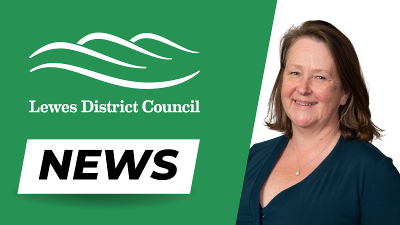 In addition to an increase from £5.3m to nearly £10m in spending with local suppliers over the last financial year, the policy is also supporting local employment, with 95% of council staff (760 full time equivalents) living in East Sussex, more than a fifth of whom live in Lewes district.
Using the combined power of businesses, communities and other organisations to retain and build more wealth in the local economy, creating local jobs and new locally owned enterprises, community wealth building is central to Lewes District Council's long-term planning.
Councillor Zoe Nicholson, Leader of Lewes District Council, said:
"At a time when running a sustainable business is so incredibly tough, we believe it is essential that all councils to review their procurement activities to maximise the positive impact they can have on the local economy.
"We work with local small businesses when we can, which of course also increases employment opportunities for residents."
Since adopting the policy, the council has brought in house its office cleaning contract, shifted to more local providers delivering some aspects of housing repairs and established a modular housing framework with a contractor based in Newhaven.
Lewes District Council has also successfully applied to join the Co-operative Councils Innovation Network. The network, which is closely aligned to the principles of community wealth building, is a group of councils committed to applying and sharing best practices around cooperative thinking in local government.
Councillor Nicholson added:
"This isn't just about where we spend the council's money, our social value charter encourages training support, work experience and apprenticeships to be delivered through work the council procures and good employment rights for staff.
"We have a really strong focus and determination to embed these principles and values in our work and the work of our partners in the community."
Published on September 14, 2023.
More ways to receive our news