Council to continue support for most vulnerable
With fears of a deepening cost of living crisis over the winter months, Cabinet councillors at Lewes District Council have confirmed that the authority will continue to provide extra help for the most vulnerable residents in the district.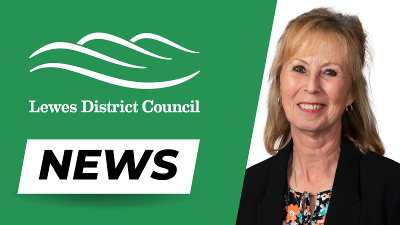 The council quickly brought in a raft of measures to help local people during the pandemic and then extended this vital support as the cost of living crisis gripped the UK.
Rising rents, rising interest rates and inflation in the price of household goods, mean that the financial challenges being faced by families are likely to become even greater over the winter when costs to heat homes are also factored in.
Councillor Christine Robinson, Deputy Leader and Cabinet Member for Community Wellbeing, said:
"I wish I could point to some light at the end of this dark tunnel but sadly the cost of living crisis is here to stay for the foreseeable future and while that is the case, we will do everything in our power to help local people get through it.
"Today we agreed a grant of £20,000 for Lewes District Citizens Advice to support the continuation of specialist universal credit advice and a renewed commitment of our dedicated support and coordination of the cost of living response in the district."
Over the last year the council created a 'safety net fund' of £500,000 to address a gap for low-income households that did not meet criteria for additional government support, a council tax reduction scheme for households on benefits or low incomes, with 100% reduction for eligible residents and discretionary housing payments for those who are potentially facing eviction.
Cabinet councillors also agreed a £250,000 cost of living crisis fund to provide vital support to voluntary sector partners in the district as they responded to extreme challenges faced by residents.
Councillor Robinson added:
"Since we declared a cost of living emergency, we've introduced a range of support that I know is making a difference for people who are in most need.
"And despite the financial constraints that all councils are dealing with, I can assure our residents that we will continue to do what we can to help.
"We are now working on making areas available during the winter months where people can keep warm and feel secure, developing our outreach work in rural communities and continuing to provide clear and helpful advice to residents, including through the quarterly council magazine."
Published on September 14, 2023.
More ways to receive our news