Free workshop announced for budding entrepreneurs in Eastbourne
Edeal has announced a free and practical one-day workshop to assist aspiring entrepreneurs in setting up a successful social enterprise in Eastbourne.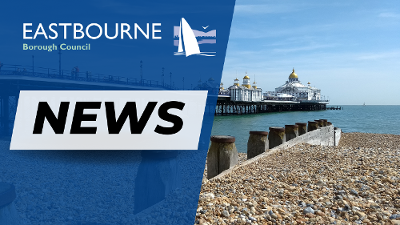 A social enterprise is a profitable business that aims to shape change in the world and make a positive impact on society and/or the environment.
According to Social Enterprise UK, £60 billion is generated by social enterprises, with two million jobs created, and in the UK alone there are over 100,000 social enterprises. The free programme is open for anyone in Eastbourne who has a business idea or who has been trading for less than twelve months.
The session on Wednesday 6 September will focus on developing a clear vision, mission and purpose for a social enterprise and explaining the foundations needed for success. The workshop will prepare entrepreneurs for follow-up guidance on understanding how to create a roadmap for an enterprise.
Delegates will also have the opportunity to access free one to one mentoring with an Edeal business expert.
Councillor Colin Swansborough, Cabinet Member for Enterprise, said: "I encourage anyone with an interest in launching a social enterprise to get in touch with Edeal and book a place on this free workshop.
"There are undoubtedly people in Eastbourne with fantastic ideas who just need that extra bit of confidence and understanding to take the next step and launch their own business."
Funded by partners including Eastbourne Borough Council, Edeal is a not-for-profit enterprise agency offering ​free, impartial, business support in East Sussex.
The workshop is part of The Business Support in Eastbourne project that has received £77,000 from the UK Shared Prosperity Fund.
Visit www.edealgroup.org to find out more and register. If you have any further questions, contact Edeal on 01323 641144.
Published on August 29, 2023.
More ways to receive our news
Keep me posted. Sign up to receive news and alerts from Eastbourne council by email
Our Social media